Meet our team and welcome to The Pool
Our ultimate mission is to be the first choice for market-leading healthcare solutions for public-service employers and employees in Michigan.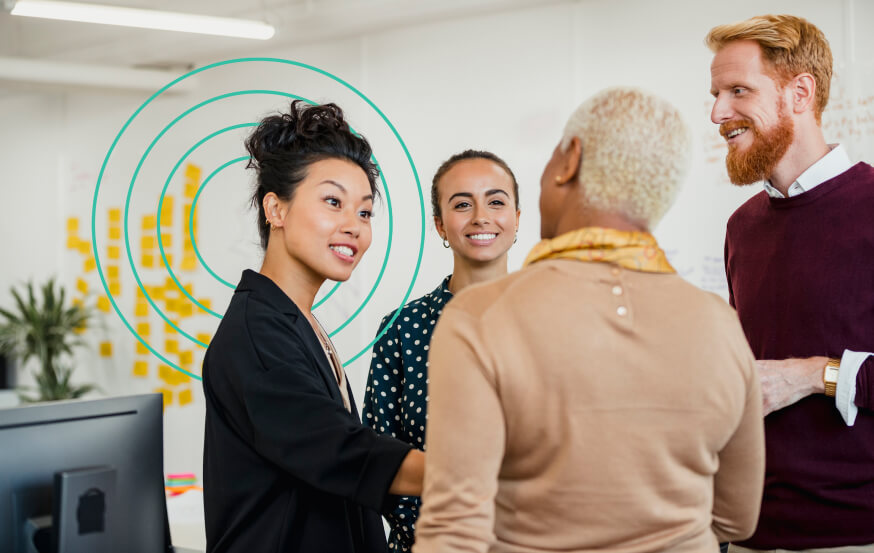 Meet Our Executive Committee
Tim Klunder

Chair

Tim is the City Manager at the City of Zeeland, and the Chair of The Pool. When the City joined as The Pool's first municipal member in 2012, they were looking for the best plans and the best price. They found what they were looking for in The Pool. Tim loves that his employees receive "white glove" service and that their organization has a voice in The Pool's decisions. An avid golfer, Tim is proud of his Hole-in-One that won him a car!

Julie Davis

Vice Chair

Julie is The Pool's Vice Chair as well as the Assistant Superintendent for Finance and Operations at Forest Hills Public Schools. She is passionate about providing her employees quality insurance at an affordable price, and appreciates that her employees are provided with support and guidance through The Pool. Julie loves nature and enjoys watching the owls visit the owl box in her yard.

Todd Bell

Treasurer

Todd, Executive Director of Finance & Business Operations at Kentwood Public Schools, serves as Treasurer of The Pool. His employees joined The Pool for the opportunity of "hands on" customer service, competitive prices, and to be involved with important decisions about their insurance. Todd is the son of a retired NHL Hockey official and an avid hockey fan. He played four years of college hockey and had the opportunity to share an evening with the Stanley Cup.

Lisa Freiburger

Past Chair

Lisa Freiburger serves as the Pool's Past Chair, and is the VP for Finance and Administration at Grand Rapids Community College. Lisa has served on the Pool's Executive Board for 10 years, and the college has been a member of the Pool since 2006. Lisa values the Pool's flexibility and transparency, and the affordable options they can provide their staff. When she's not overseeing College finance, she loves to travel and has visited 29 states and 8 countries.

Dennis Furton

Secretary

Serving as The Pool's Secretary, Dennis is the Superintendent at Spring Lake Public Schools. In his experience with The Pool, Dennis shares that "there aren't many instances when I've been able to say, 'this is the BEST option for my employees, hands down' but The Pool is all that. Dennis is a self-described "deadhead" having attended Grateful Dead in seven states after attending his first concert in 1985.

Korie Wilson-Crawford

Member Experience Committee Chair

Korie Wilson-Crawford, Interim Superintendent/Assistant Superintendent of Human Resources at Rockford Public Schools, chairs The Pool's Member Experience Committee. Korie values Rockford having a voice in what's best for The Pool, and that the individuals who are utilizing the health benefits are the same people who are making those decisions. Korie spends her free time attending her three children's multiple co-curricular and athletic events and wouldn't have it any other way!

Matt Lewis

Value Committee Chair

Matt, the Assistant Superintendent for Finance and Administrative Services at Wyoming Public Schools, chairs The Pool's Value Committee. This district was a founding member of The Pool, who had been looking for an insurance solution that could provide competitive, transparent pricing; swiftly adapt to the changing needs of employees and trends in the insurance industry; and ensure high-quality, dependable coverage for peace of mind for employees and their families. Matt's greatest regret in life is not having been born five months earlier. He is, alas, forever associated with Millennials.
Meet Our Benefit Experts
Doug Derks

Doug leads the Gallagher service team, providing strategic insights and consultation to The Pool's Executive Committee and Board. His extensive background in Public Sector finance and operations give him unique insight on how to assist The Pool in meeting their objectives. He is enjoying this new age of remote work by visiting his grandchildren in Atlanta and Hartford!

Mike Hagerty

Mike joined the Gallagher team after serving 20 years in public school finance. Mike is a key strategist for The Pool in the areas of claims analytics, investments, and membership growth /retention. Mike lives in a perpetual vacation, living in Saugatuck near the shores of Lake Michigan with his family.

Leslie Nowaczyk

Leslie supports The Pool in its mission to be the choice for Public Sector healthcare in Michigan. She leads the team in managing all vendor relationships and large projects, and supports member entities and employees through benefits education and claims resolution. Leslie is an avid Spartan fan and mother to a Spartan alum and student!

Ashley Contreras

Ashley supports Pool member groups beginning with their initial transition and continuing through each annual enrollment, providing guidance and clarity to all things benefits along the way. She partners with The Pool's Member Experience Committee on projects like the Annual Membership Summit, communications, and new trustee onboarding. Ashley is working on a "world tour" of high teas, having attended one in both Scotland and Vancouver.

Mike Wagner

Mike helps Pool employers better understand their physical and financial health. He is an expert in leveraging data analytics to provide Pool members with detailed and personalized reporting, aiding in strategy development, communication, and plan design. Working closely with the Value Committee, Mike supports the team by delivering data insights in a highly digestible, user-friendly format. When he is not performing excel wizardry, Mike and his wife love discovering new games or solving puzzles together and are always available for a game of chess or monopoly.
Contact our partners
Medical claims and customer service

Blue Cross Blue Shield of Michigan
877-752-1233
bcbsm.com
Let's stay in touch
Want to know more about The Pool? Fill in the form below and we'll get back to you as soon as possible.